Success Story – Oct – David Miller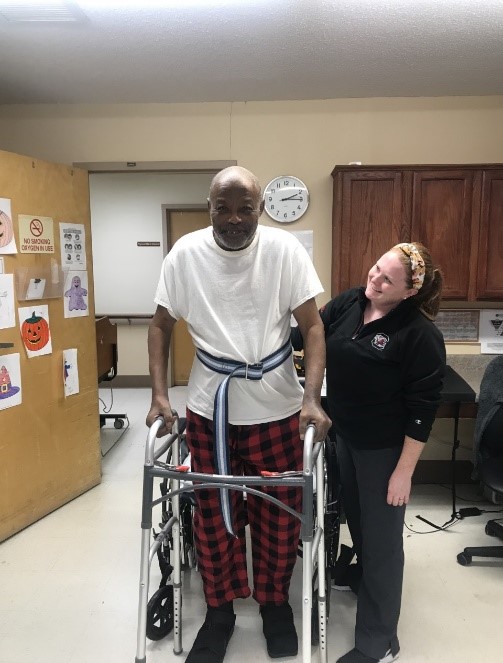 Mr. David Miller was admitted to Calhoun Convalescent Center due to congestive heart failure and multiple wounds that prohibited him from returning home with his family.  Due to the wound on his heels, Mr. David was unable to put much pressure on his feet, which kept him from walking initially.
    After working with physical and occupational therapy, Mr. Miller was able to perform activities of daily living, bed mobility, transfers, and walk with a rolling walker with minimal assistance after strengthening. He progressed to using off-loading shoes to decrease pressure on his heels while standing.
    Mr. David Miller and his family have elected to stay at Calhoun Convalescent Center to continue healing his wounds with our wonderful nursing staff and to continue with our restorative nursing program to maintain his level of function.  Congratulations to Mr. Miller for achieving his goals in therapy and we wish him the best!